How do the beadmakers even achieve that?  You'd expect every tube bead in the same batch to be the same width all along its length, wouldn't you?  But no, it doesn't always happen with the Ghana recycled glass beads. And yet they are so pretty...
You get a pack of mixed beads in a pack (or even same design on string) and dimensions are given as approximatel 10-11mm wide like the ones in this listing or photo below:
 https://africanbeadsandfabrics.com/listing/681722996/african-tube-beads-handmade-ghana-krobo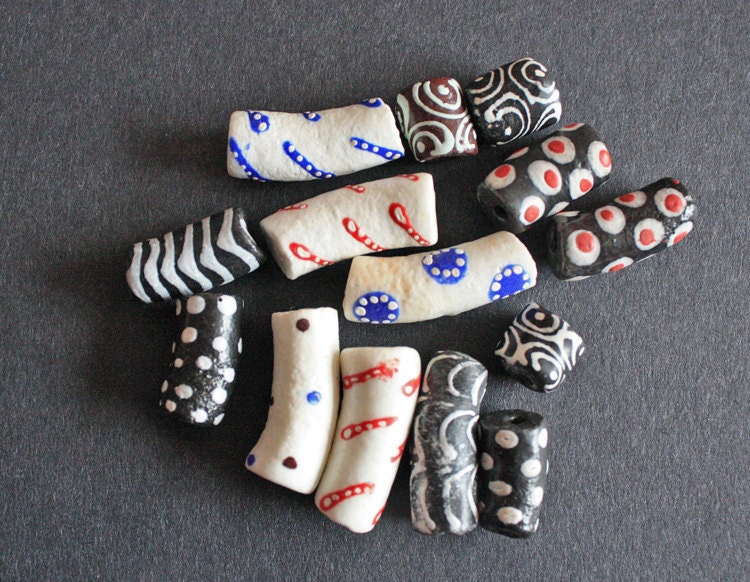 While some may be the same perfect 10mm width you want all along their length others are not; you can get the same bead being 10mm at one end and a 9mm at the opposite end.  Still others in the pack are 11 or 12mm wide. What!?
Frustrating as it might sound, you can, with a bit of patience, make the beads work for your project. 
Say you want to make a Stretchy Bracelet out of your new purchase. Naturally, you plan your design first by laying out the beads in the order in which you want them to be in your bracelet. 
On starting to make my bracelet I find the red and white bead is 11mm wide at one end and 10mm at the other.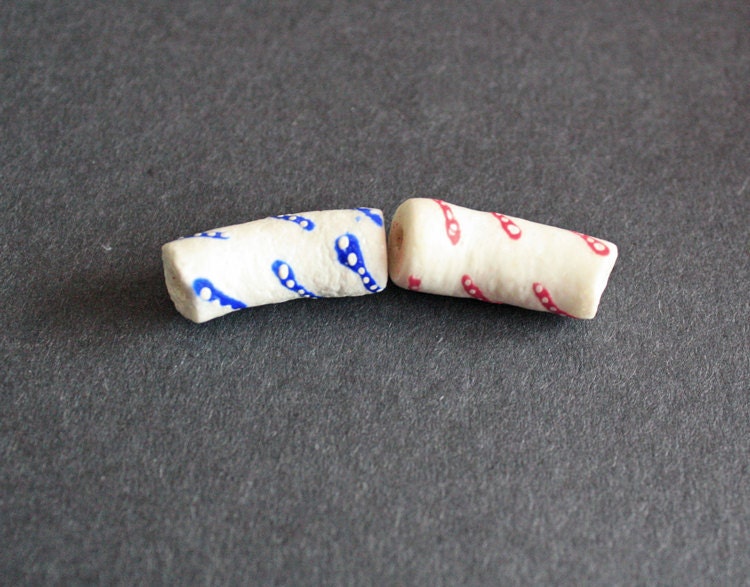 The blue and white on the left is only 10mm all the way through so the two don't look good together.
The blue and white bead is 10mm wide and so I cannot have the two side by side.  To get my bracelet looking as I want it I will change the position of the beads completely so I have two ends together which are the same width (or very nearly so!)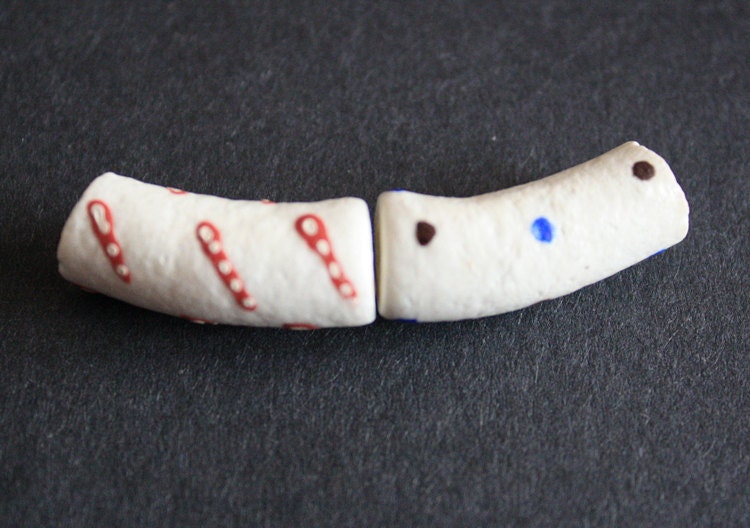 These are closer in size and look better side by side
I need to keep trying the various beads until the sizes match up quite well, while bearing in mind which colours sit next to each other. 
Sometimes it's just a matter of using the other end of the next bead.  The black and white bead below is 9mm wide at the right end (next to the red and white).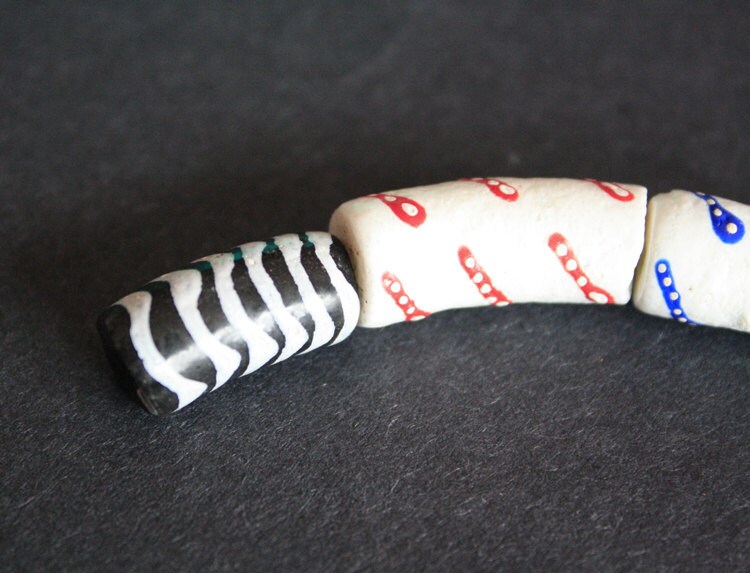 The difference in bead widths is too obvious and unsightly
By simply using the opposite end, which is 10mm wide, I get a perfect result and my finished piece looks like this: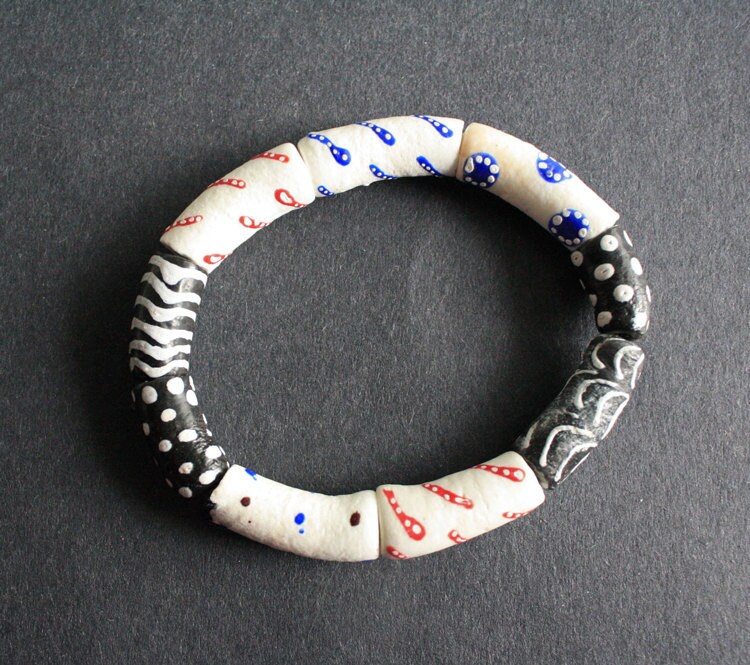 a much-better overall result
I wasn't able to use all the beads in this pack as some were just too wide; and I didn't need to because I have got the bracelet length I need.  The extra ones are sure to come in handy another day!
What if you don't have enough in the right sizes for your project?  Purchase more than you think you'll need!  You are likely to be able to use the extra someday.
Feedback
I'd love to hear any tips and tricks you use for imperfectly-sized beads!