African brass metal beads hand-crafted using the ancient "lost wax" technique of metal casting.
Beautiful, but how do you use them without your piece looking gaudy?
1.  Select sizes and colour shades that will complement your other beads.  So many to choose from a few of which are:
Patterned: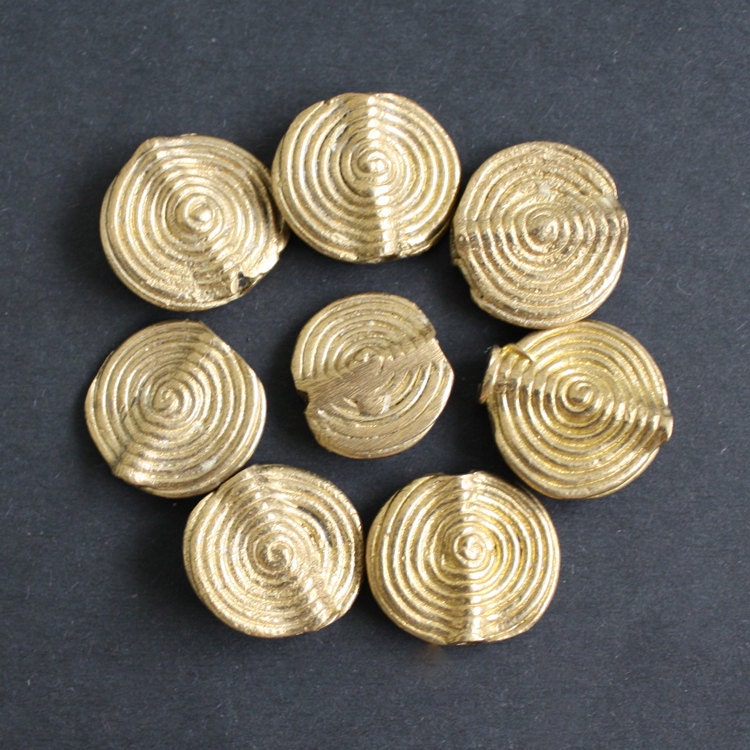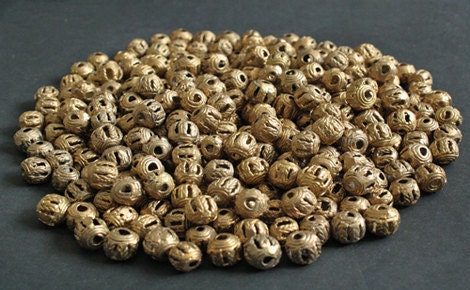 Plain: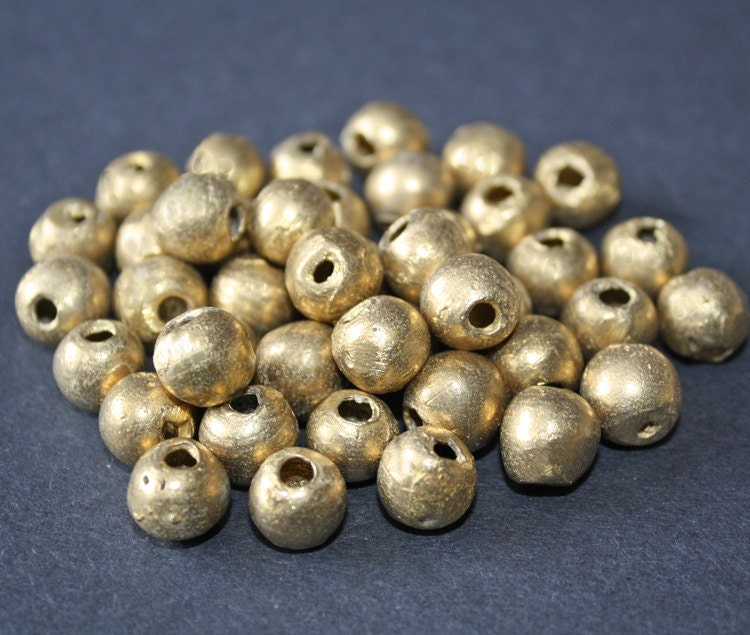 2. I lay them out on beading board first and make changes as needed.
3.  Cover large holed ones with smaller beads or bead aligners.
4.  I like to add some antique brass-coloured Tibetan style findings to tone down the brass gold colour a little.
4. Finally, some brass clasps might just give your piece that extra lift! Strong and great for heavier necklaces.